It's Orgasmic
Jeep CJ7 Base - 1985
Blue Baby CJ7 Restoration
Powered by a brand new Corvette LS-3 engine resulting in 430 horse power. Jeep also has a brand new 5 speed transmission. The suspension on the CJ includes a 2.5" lift and Fox shock absorbers. We also added a shackle reversal system so when you hit bumps and such in the road it has a smoother ride and tracks straight with little wonder.
The wheels and tires give it an old school look. The tires are 32". The wheels are polished aluminum.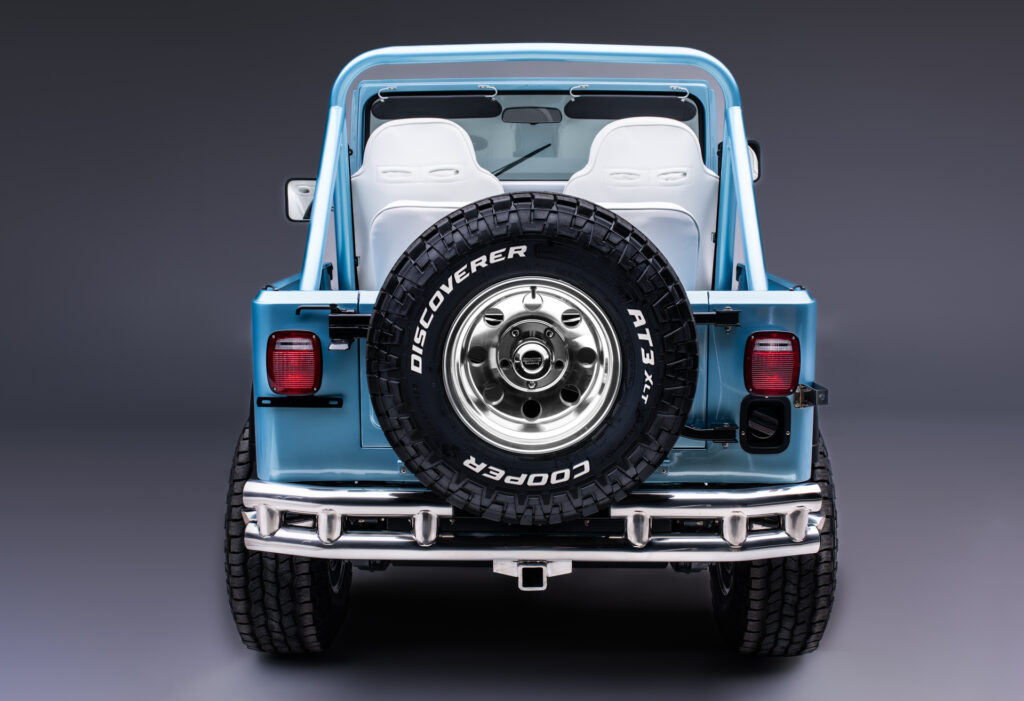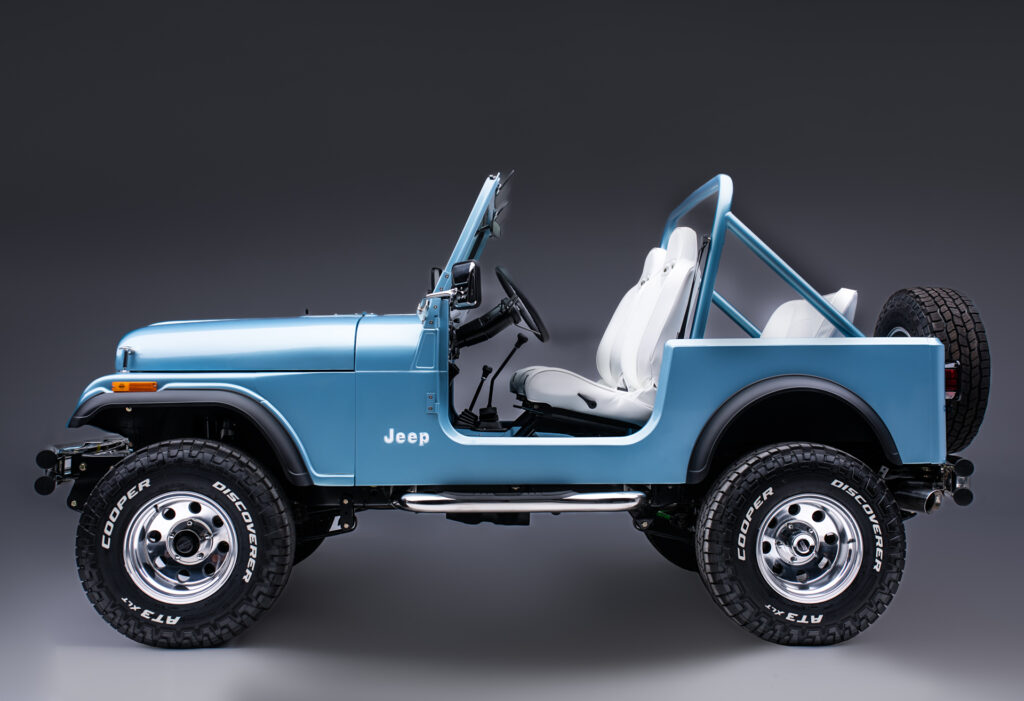 New GM LS-3 430HP
Engine Conversion
The gauges we used are made by SpeedHut and are nearly identical to the originals These are more custom as we had them built with a white face. The speedometer works via GPS so the speed is very accurate. They also look awesome at night!!!
The seats are from PRP and remember you choose the color and stitching. They are suspension seats so they don't have the conventional foam and springs inside. Super comfy.
The paint that we use is from PPG and this beauty has a base coat/ clear coat system.
Ohh and the brakes include the Hydro-boost system that makes around 2000-3000 psi. And they work really really good!
It Was Such A Pleasure Working With The Customer And Building This Beautiful Jeep.
This Is A Jeep You Can Drive Anywhere!!!