Brad has always been a Jeep enthusiast. While at summer camp at a very young age, he was camping in a tent by a stream in North Carolina. One morning the Camp Director (a Marine Corps Veteran) drove his Jeep CJ-2A Flat Fender through the wide rocky stream. It was a beautiful sight and Brad was hooked on Jeeps for life.
Brad's first vehicle at age 16 was a 1978 Jeep J-10 pick up with the rare 401 cubic inch engine. He did some major modifications to the Jeep J-10 and had it for over 10 years. He ended up parting with the Jeep to buy his first house.
Fast forward the CJ jeep builders to 1992 when Brad got a 1983 Jeep CJ-7. After many modifications and wheeling trips to the rolling Mountains and forests of Tellico, North Carolina, Brad ended up selling the Jeep CJ to turn his Jeep restoration and modification dream into Overbuilt Customs, one of the
 top custom Jeep restoration shops in Florida.
As a custom Jeep builders, his goal is to return these classic vehicles to their prior glory with modern technology and durability. Brad's process is to use the finest parts and accessories of the highest quality. If its made in the USA we are buying it! He has a team of professional craftsmen who are automobile lovers dedicated to the art and trade and they love what they do.
The Start Of Overbuilt's Jeep Restoration Shop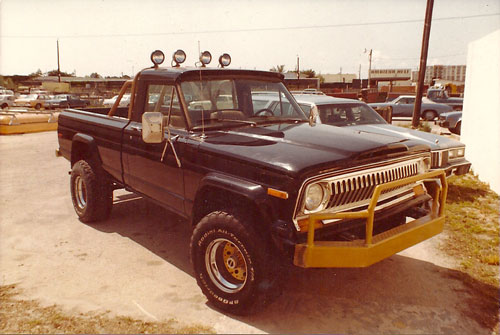 At age 16 Brad's first modification was a 1978 Jeep J-10 pick up with the rare 401 cubic inch engine.
We have a passionate team of Jeep experts that have the know-how to assist you no matter which Jeep or 4×4 project you have. We are committed to quality service and a great customer experience.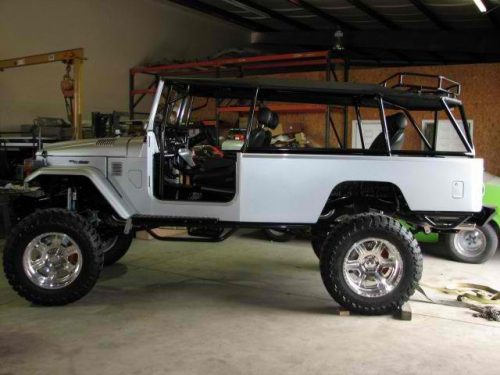 Leave the challenges to us
We have over 15 years of experience doing restoration and custom builds for Jeeps, Broncos, Scouts, Toyota FJ-40's and other 4×4 projects. Each job is as unique as the personalities of each owner. We know the challenges of the restoration and customization business and have introduced various build your own packages to help Jeep owners with the vision of what they want to achieve. We invite you to take a look at our projects or call us with your own unique idea and leave the challenges of your project to us.